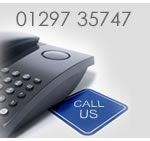 Call us now on 01297 35747
---

About Us
At TCAS we are committed to providing you with a package that solves all your accountancy problems. Our aim is to provide you with a personal service on a one to one basis to meet all your individual needs and requirements. We believe in talking to individuals using layman's terms and not bamboozling people with accountant's talk. No issues are too small or unimportant, if it matters to you then it matters to us.
The aim of TCAS is not just to help you fulfil your statutory requirements to submit accounts and tax returns but to help you manage your business in an efficient manner and to provide help in making your business grow whether you are a sole trader, partnership or corporate body.
TCAS can provide a variety or services from basic bookkeeping to business forecasts which will enable you to concentrate on what you do best, running your business.
TCAS is led by the director of Accounts Verdun Trott. Verdun was born and bred in West Dorset and after obtaining a degree in Economics from Cardiff University he returned to the area to embark on a career locally in accountancy. He qualified as a Chartered Certified Accountant in 1996 and since then he has continued to develop his expertise in dealing with small businesses within the area.
Verdun's local knowledge has proved invaluable in helping to understand then needs of local businesses whilst providing them with the benefit of his own professional knowledge to help them manage and develop their businesses.
Verdun is backed up by a small team of staff who are all committed to providing a high level of service and assistance with any problems you may have.
---
---