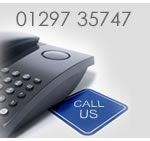 Call us now on 01297 35747
---

Contact us
Contacting us is easy. Simply use one of the following to get in touch and we will get back to you as soon as we can.
Address:
TCAS Ltd
2 Victoria Hall
Coombe Lane
Axminster
Devon
EX13 5AX
Telephone: 01297 35747
Fax: 01297 35591
Email:
Map:
Alternatively, use the form below to email us.
TCAS Ltd
Company Reg No. 4405306 Registered in England and Wales
VAT No. 794996833
Memberships: ACCA, No: 2477728
---
---